Our Greenwich Public Schools are amazing in many ways.  Embedded in the curriculum are numerous programs which benefit students who are gifted, developmentally delayed, or emotionally disturbed, as well as students who potentially could fall through the cracks and never obtain a college education due to socioeconomic factors or simply because they were born into families where English is a second language.

The following article will highlight the AVID program and the wonderful work it does to help bright students who are often the first in their family to attend college.   It is the first in a series of articles that will highlight the incredible work done in our school system to close the achievement gap for underprivileged students, who without the extra support provided by AVID, may not achieve their goal of attending college. Programs such as these have lifelong benefits and impact generations to follow.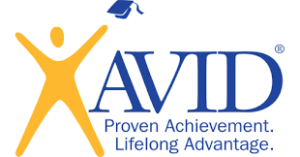 AVID, which stands for Advancement Via Individual Determination, is a college-readiness program designed to close the achievement gap by giving students an extra support system to help them be successful in college admissions, and ultimately in a global society. It identifies students with high academic potential at university institutions. They are usually the first in their families to seek a college education, and often are minorities and/or socioeconomically disadvantaged. The AVID program helps develop and promote critical thinking, teamwork, organization, and writing and reading skills to help students excel. AVID opens new doors and opportunities for students both before and after the college process.
First implemented in 2009, the AVID elective contained one cohort of students (graduating classes 2013-2017), which quickly doubled to two cohorts per grade at Greenwich High School. The elective meets as frequently as any core subject such as Math or English, providing its students with constant support and allowing them the time to develop a personal relationship with the teachers leading them in this program. Overall, there are 300 students enrolled in town-wide at Western Middle School, Central Middle School, and Greenwich High School. With the guidance of the AVID program, 200 students have graduated from GHS and are enrolled or have graduated from college universities. Some of these students are now even entering college graduate programs.
Lorena Vasquez, a 2018 Greenwich High School graduate and current college student, is grateful to AVID for motivating her to seek higher education. "Before starting the whole college process I was originally thinking about joining the military. However, AVID saw something in me that I didn't see in myself at the time. AVID pushed me and challenged me as a student. It taught me that I am intelligent and hardworking enough to be successful at a four-year college or university. That's exactly what I did. AVID allowed me to become more aware of my potential as a student. Thanks to AVID I am the first in my family to attend a four-year university. Thanks to AVID I was given the proper tools and skills to succeed academically and personally and be where I am today. Now I am an incoming Junior at a four-year institution who still uses Cornell notes as a studying method and still depends on her 3-ring binder to stay organized and intact. AVID helped change my mentality and attain confidence in myself. I have come a long way thanks to my AVID teacher and my family who never failed to support and believe in me."
This program continues to be a vital element of Greenwich Public Schools for many students who may doubt their capabilities as scholars or future leaders. AVID's mission is to provide the resources to instill confidence in these students so that they can achieve success.